Protillagen-EX
Regular price
$178.00
Sale price
$124.60
Save 30%
/
---
---
Collagen is an incredible protein that is found naturally in large quantities in the body. It provides an astonishing number of benefits to body systems, including the musculoskeletal and digestive systems and skin, hair, and nails. Today, collagen peptides supplements have become the rage for many good reasons. They have helped many people look and feel younger and are incredibly easy to take.
Protillagen-Ex contains six natural ingredients: Japanese Collagen peptides, Japanese collagen peptides, wild blueberry juice, noni juice, rose placenta, and hyaluronic acid. It helps to supplement the daily loss of collagen, elastin, and hyaluronic acid.
All 6 Supplements into 1:
Improve skin health and restores skin's radiance
Repairs visceral organ and blood vessel walls
Repairs ligament and cartilage tissue
Regain muscles elasticity
Prevent bone loss
Promotes heart health
---
Japanese Collagen Peptides
Absorbs quickly - collagen peptide can be actively absorbed by the human body, no digestion required, available for the body's tissues to make full use of

Multiple effects:

- Ability to improve the immunity of the skin

- Increases the ability to lock in skin moisture

- Promotes synthesis of collagen and hyaluronic acid of the dermis
Japanese Fish Collagen Peptide
Restore elastic tissue - elastin is an essential complex protein. The majority of it is stored in the lung, arteries, skin, and organs that are often deformed due to pressure. It provides the ability to resist repeated compression deformation.

The best source of collagen peptides: Collage fish peptide is the best source of elastin, contains unique amino acids Desmosine and Isodesmosine.
Natural Blueberry Juice from Norway
Antioxidant: blueberry contains high levels of anthocyanin, which has a strong antioxidant effect. It can resist the damage of free radicals to the human body.

Brightening, whitening, and possess elasticity: Anthocyanin makes the skin smooth and elastic through the increase of elastin and collagen enzymes.

Ruddy face: Anthocyanin enhances vascular elasticity, improves the circulatory system, promotes blood circulation.
Noni Juice from Tahiti
Repairs whole body cells, thus achieving good metabolism

Balance the acidity and alkalinity of the human body, thus making us more energetic and enhance our immunity

Antioxidative - the antioxidant effect of Noni is 80 times more than vitamin C, 4 times more than grapeseed, fully protect against damage caused by the free radicals
Rose Placenta Extract from Bulgaria
Increases EGF effects

Promotes the metabolism of dead skin cells

Limits the production of melanin in the body

Contains antioxidative property
Hyaluronic Acid from Japan
Skin scavenger: hyaluronic acid could eliminate the free radicals produced by ultraviolet rays (UV), protect cells from damage by pathogens, improves wound healing and regeneration, reduce scarring, enhances immunity, and other effects.

Anti-aging: Its high-efficiency moisture lock-in molecular structure can make the skin soft and tender, smooth, de-wrinkle, improve elasticity and prevent aging.
Dosage : 1 to 2 sachets daily
Ingredients: Natural blueberry liquid from Norway, Noni juice from Tahiti, Collagen peptides from Japan, Fish protein peptides from Japan, Hyaluronic acid from Japan, Rose placenta extract from Bulgaria.
Made in Japan
300g (10g x 30 sachet)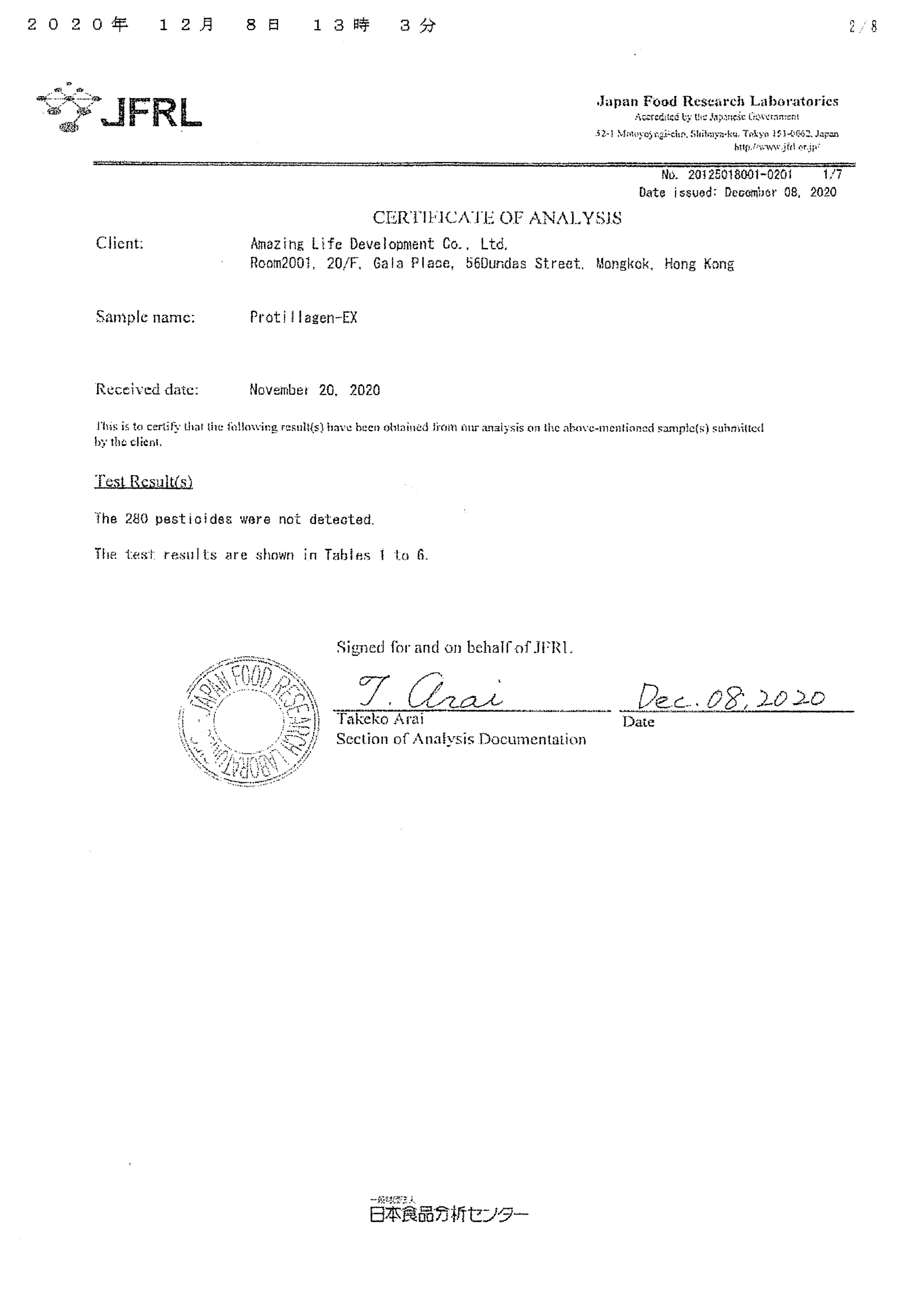 ---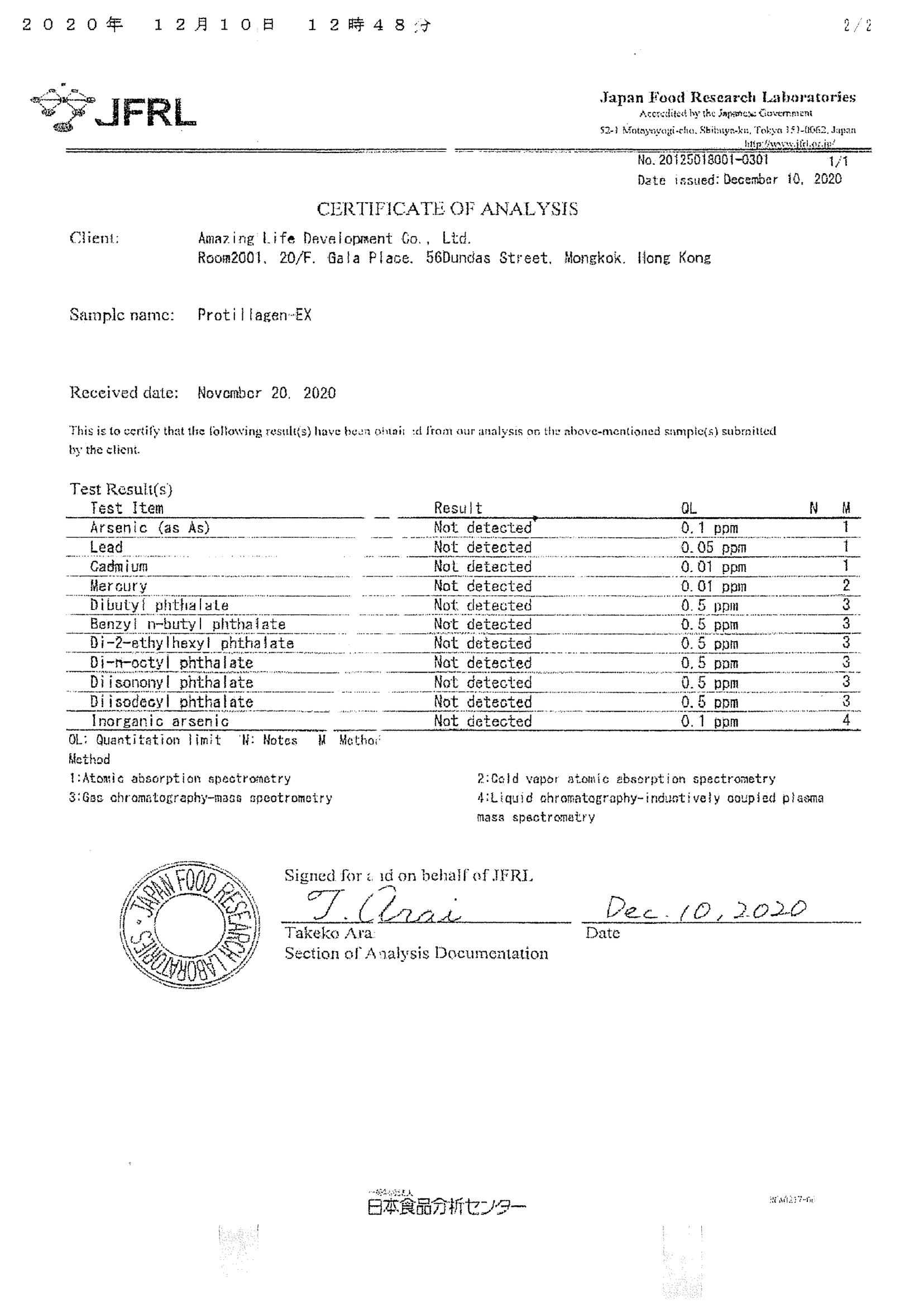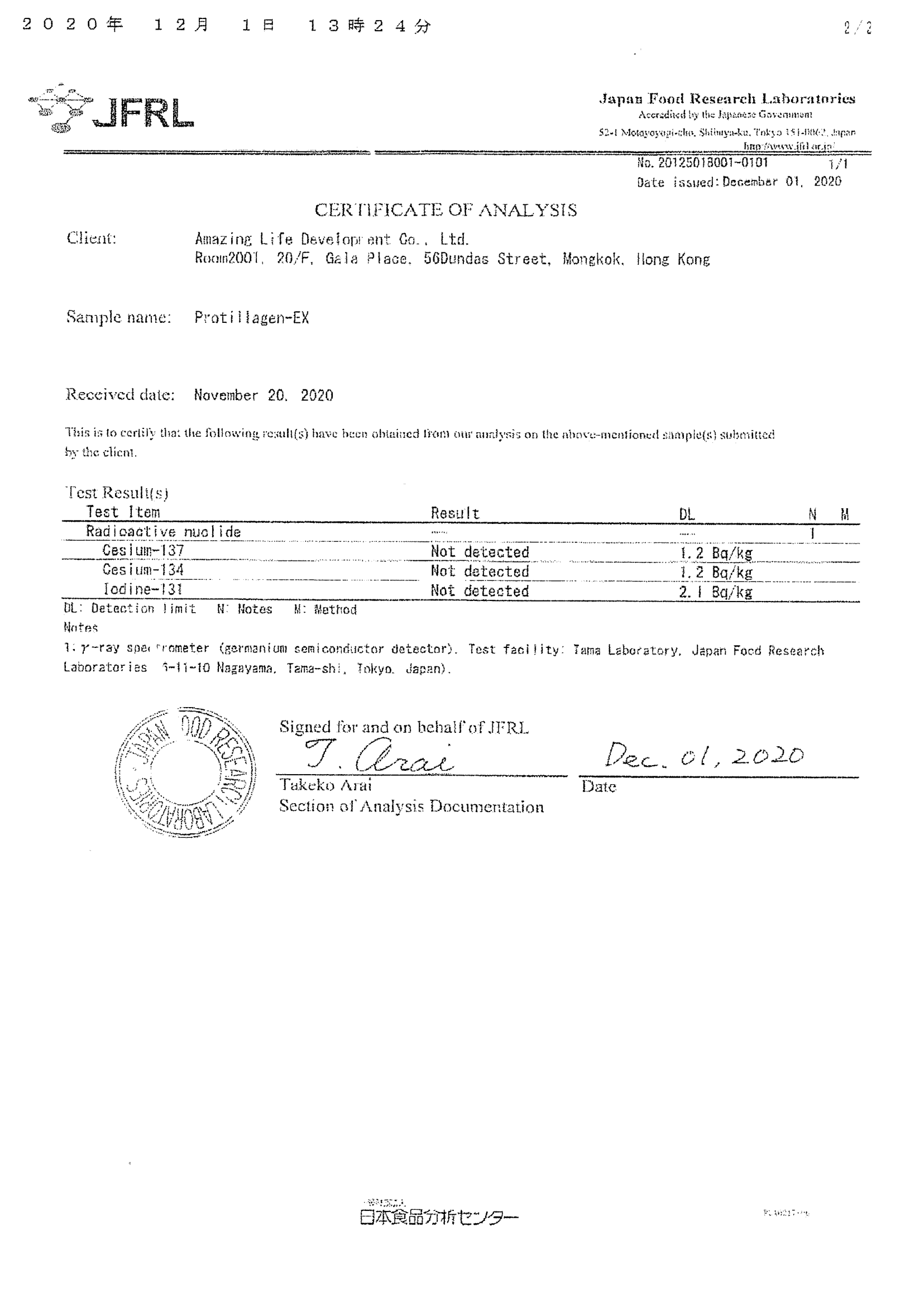 ---